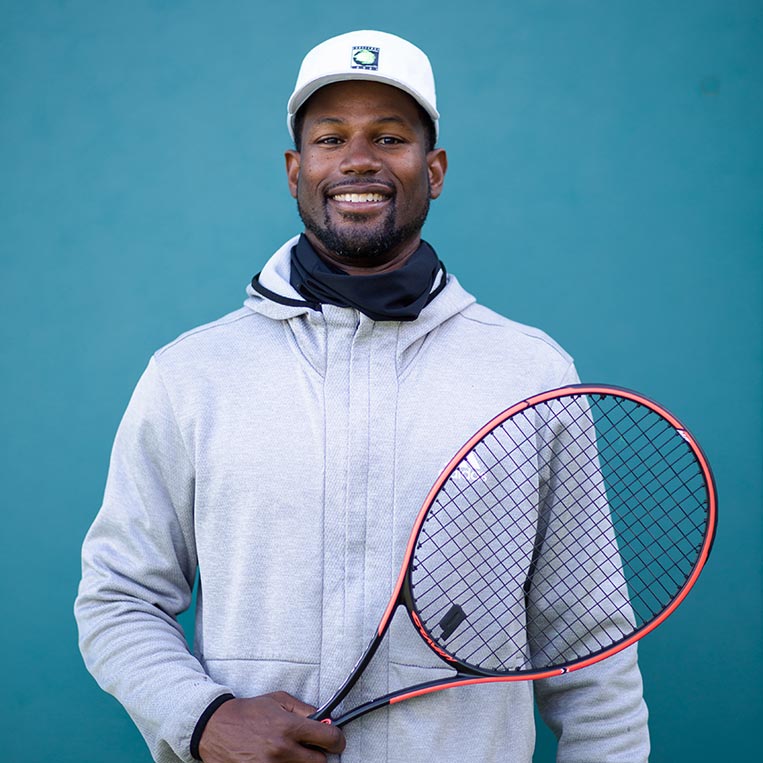 Warrick Taylor is the owner and Sports Director of EMPACT Tennis and Sports Performance (founded in 2016). He grew up in the Chapel Hill/Durham area competing as a state-ranked tennis and basketball player. Two of his most profession-defining experiences were playing basketball for the College of Eastern Utah, and serving as an assistant coach for the men's tennis team at North Carolina Central University from 2011-2015 while he pursued a degree in Adaptive Physical Education. He is passionate about coaching with a vision of inspiring the love of sports through fun and engaging instruction and play. He is a certified teaching professional through the Professional Tennis Registry, PTR.
Prior to starting EMPACT in 2016 Coach T (as most call him) worked for the Autism Society of North Carolina and lists being one of the founders of the annual EV Skills Basketball Camp for Adults with Autism as one of his biggest accomplishments to date.
He is a self-proclaimed humanitarian and enjoys spending time with his 3 children Asante, Kalei, Emery, his wife Jessica, and their dog Luna.
Your Tennis Journey Starts Here
Sign up for a free lesson where you or your kiddo will meet on court with an EMPACT instructor for a getting started lesson.
Have FUN learning with EMPACT tennis
Whether you are taking private lessons or clinics we guarantee you will learn fundamental tennis skills, improve your game, get great exercise and have FUN!
Enjoy a sport you will love for a lifetime
Tennis is terrific means of exercise, improving your overall health, boosting your happiness and allowing years upon years of PLAY!
Start your tennis journey today!
Book your FREE lesson and your EMPACT tennis pro will create lesson and clinic experiences specific to your level of play.