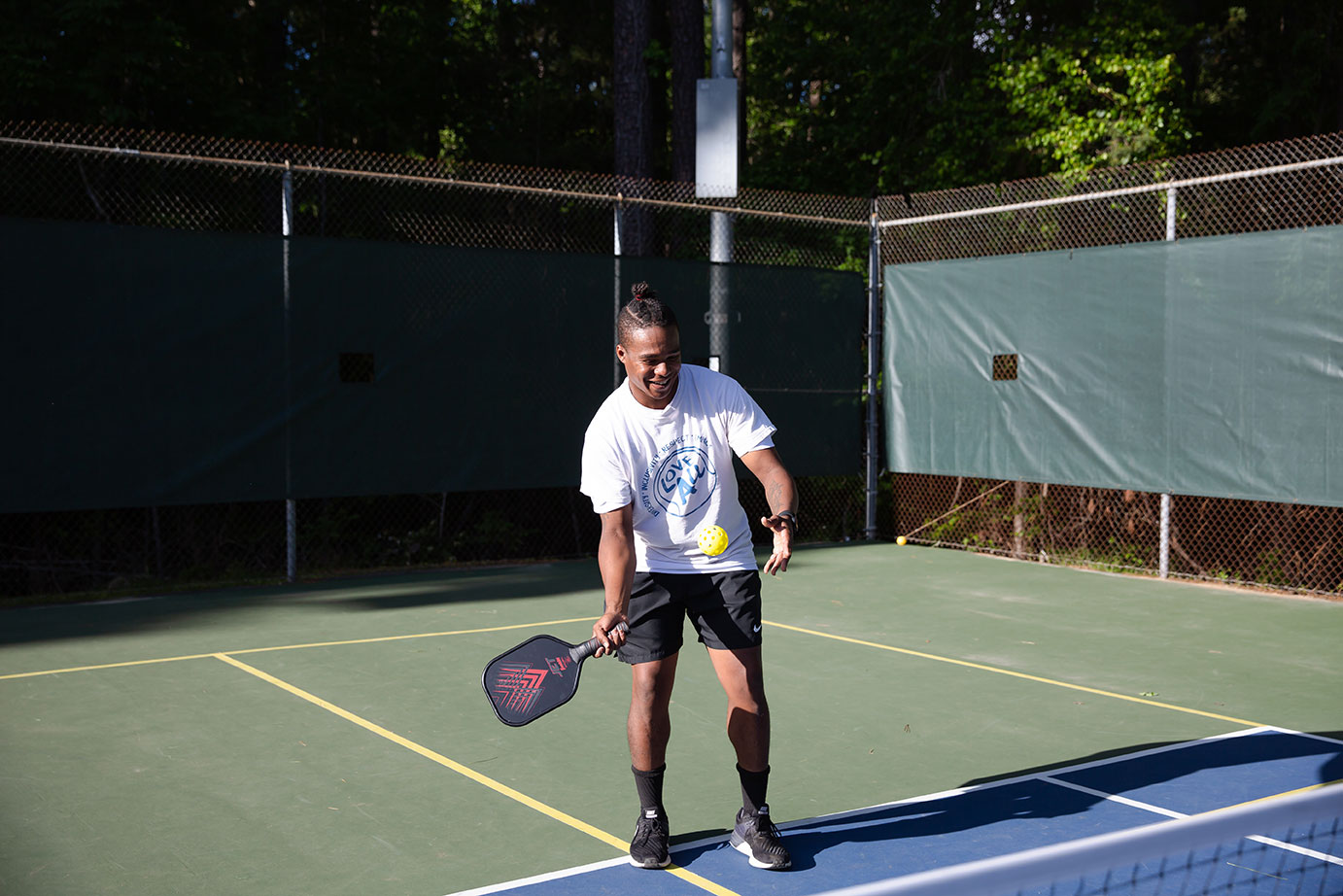 Pickleball combines elements of tennis, badminton, and ping-pong. It is a sport that is easy to learn and can be played by all ages and skill levels. EMPACT is proud to be a part of the growing pickleball community and is excited to provide lessons and clinics to current and soon-to-be pickleball fans. Our coaches are tennis and pickleball teaching pros certified through the Professional Tennis & Pickleball Registry.
Your Tennis & Pickleball Journey Starts Here
Sign up for a free lesson where you or your kiddo will meet on court with an EMPACT instructor for a getting started lesson.
Have FUN learning with EMPACT
Whether you are taking private lessons or clinics we guarantee you will learn fundamental tennis skills, improve your game, get great exercise and have FUN!
Enjoy a sport you will love for a lifetime
Racket sports is terrific means of exercise, improving your overall health, boosting your happiness and allowing years upon years of PLAY!
Start your journey today!
Book your FREE lesson and your EMPACT pro will create lesson and clinic experiences specific to your level of play.