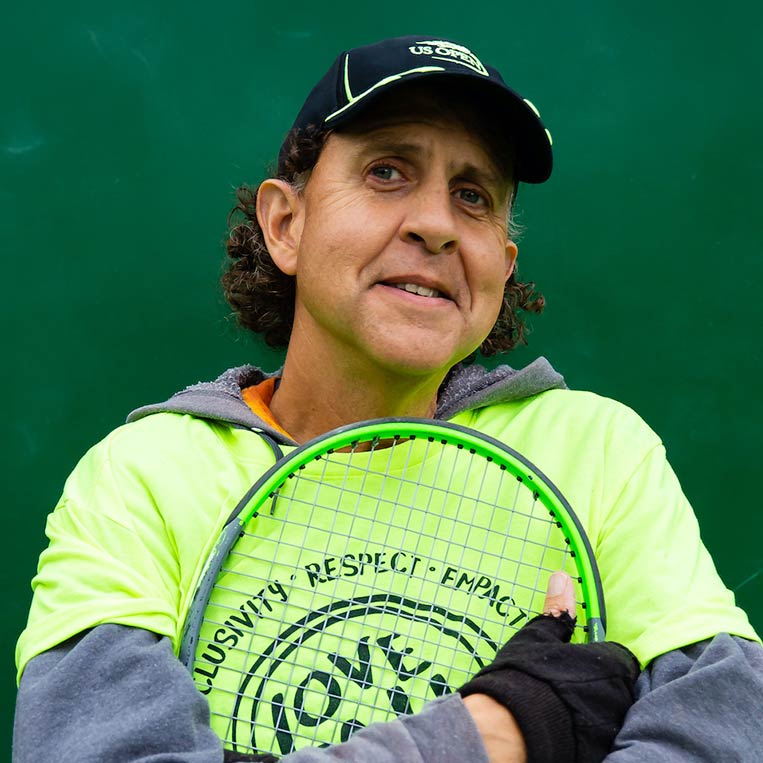 Tennis Pro Director of High-Performance Training
Rex Miller is a High-Performance Coach with 25+ years' experience coaching at multiple clubs in NY and NC. He is the Director of High-Performance Junior Training at EMPACT.
Rex is a lifelong tennis player himself and has a long resume of achievement. As a youth, he won 2 matches in the Junior Orange Bowl, the world's premier international junior tournament, and was #1 in ETA doubles. He has competed against/partnered in doubles with Paul Annacone, Patrick McEnroe, Jimmy Arias and was high school teammate with John McEnroe. He also trained under Harry Hopman at Port Washington Tennis Academy. Rex played tennis at Colgate University and he was captain of his team. As an adult player, Rex has been #1 in ETA Doubles, #6 in the nation (with Chris Pucci) and has won a NC State Championship (with James Easthorn).
While tennis is one of his passions, Rex is also a renowned film producer and director. He has produced and directed films for Tennis Channel, PBS, HBO, USTA, and published pieces with Rolling Stone, SPIN, The New York Times, American Express, Forbes, Tennis Magazine, World Tennis Magazine, Tennis Week, Racquet Magazine, Tennis Panorama. Interviewed by The New York Times, NPR, BBC, ESPN, NY Post, ESPN Desportes, US Open Radio, Tennis Panorama.
Your Tennis Journey Starts Here
Sign up for a free lesson where you or your kiddo will meet on court with an EMPACT instructor for a getting started lesson.
Have FUN learning with EMPACT tennis
Whether you are taking private lessons or clinics we guarantee you will learn fundamental tennis skills, improve your game, get great exercise and have FUN!
Enjoy a sport you will love for a lifetime
Tennis is terrific means of exercise, improving your overall health, boosting your happiness and allowing years upon years of PLAY!
Start your tennis journey today!
Book your FREE lesson and your EMPACT tennis pro will create lesson and clinic experiences specific to your level of play.